Tag Archives: low back pain
Posted on 12. Aug, 2010 by Keith Scott.
Many people suffer with low back pain everyday. In the video below, I show you how to do 2 easy stretches that will help you start to eliminate your lower back pain. The hips are responsible for a lot of lower back problems. By taking care of your hips, lower back pain and problems start […]
Posted on 14. Dec, 2008 by Keith Scott.
Low back pain plagues too many people in the world. Some people know exactly why they hurt while others have no idea. Here are 5 reasons why your low back may be in pain. While the list could have been much bigger, these are the 5 things I have seen that cause people problems. Even […]
Posted on 30. Nov, 2008 by Keith Scott.
Recently I shot a video on dealing with lower back pain. I give some quick exercises that anyone can do at home. Check out the video and let me know what you think. Lower back pain effects too many people these days. There are always things you can do to help manage your pain and […]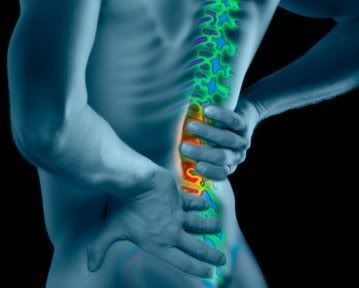 Posted on 09. Nov, 2008 by Keith Scott.
Low back pain is one of the most crippling physical problems that people have across the world! It can be minimized, and sometime cured if you take the right measures each day. The first thing you need to do is realize why your back is hurting.
Posted on 14. Feb, 2008 by Keith Scott.
 In this installment, I am going to list very simple, basic exercises that anyone can do to help keep the hips healthy. This article will briefly cover strength training for and around the hip complex. Plug these exercises into your routine to help keep strong, healthy hips. These exercises are meant to be simple and […]